The Braga Sprint Cup takes place on 20 November at 18:00 at the Ireen Wüst IJsbaan in Tilburg. After more than a year of no competitions, we can finally do it again!
During the Braga Sprint Cup students from all over the Netherlands have the opportunity to skate twice a 500 meter and once a 1000 meter.
The registration deadline has expired, unfortunately you can't compete in the Braga Sprint Cup this year. Due to the current corona measures, we are also not allowed to welcome the public this year….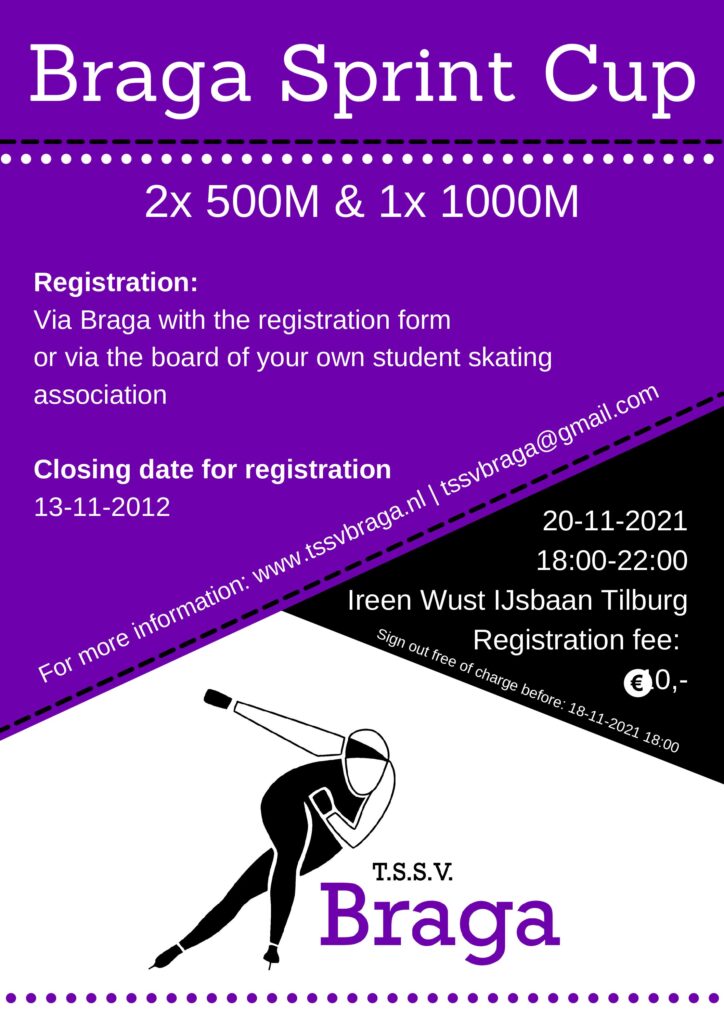 Closing date for registration: 13-11-2012
Sign out free of charge before: 18-11-2021 18:00